::
Konchiwa Minna , It's Time for Updates Again... LOLz
---
Japanese Drama : NsAoi
(
http://www.fujitv.co.jp/aoi/index2.html
)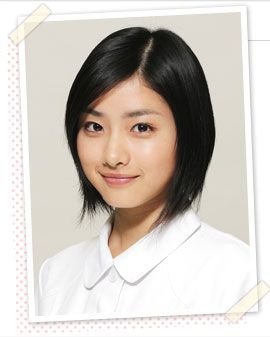 Last month , NsAoi ended it's run on Japanese Tv.
I like this drama , becos it's hospital theme and
Satomi is inside the drama. I like her becos she
acts her blurness in a very natural way.
Here are some captures of the last episode.
[
Yamada Kun , pls support my drama NsAoi
]
[
Next time , i will go to your NEWS concert, i PROMISE
]
[
Vee , Vee !
]
[
It's a Promise ! Vee ! Vee!
]
[
Last Episode! haiz... i can't see Yamada Kun anymore
]
[
Last Few seconds , yay! i can take a break!
]
---
Japanese Anime : Eyeshield 21
This anime is about Amercian Football.
You can read the manga series everyweek in Shounen Jump.
Thanks to CrashWire and Darkserge who intro me to this
anime series. I truly enjoy it very much.
So far, there's a PS2 game , a PSP and a DS game.
Here are some captures from a Special Episode.
Voice animators from the Anime
The Only Girl = Voice of Mamori
Center Guy = Voice of Sena
The Guy on the Right = Voice of Monta
[ Wait for Meeeeeeeeeeeeeeeeeeeeeeeeeeeeeeeee! ]
[ Aho! Aho! Aho! ]::
.:Brandon blogged on 5:00 PM:.


...